The e-commerce sector in the last decade has transformed the retail industry. With the advent of smartphones, exponentially improving internet connectivity, and increased trust in online transactions, purchases made online have been on a constant rise and it doesn't look like there will be any change in this trend anytime soon.
E-commerce has also been what has kickstarted the start-up scene in India. It showed us the power of connectivity and what we can do with a few clicks and taps on our laptops and phones. It showed a generation of a people that what they want is just a few clicks away.
The sector generates huge amounts of transactional and behavioural data that needs to be sorted, analysed, and from which insights have to be derived out of. For this reason, e-commerce is the most rewarding sector for an entry level analyst, with an average salary at Rs 8.4 LPA, which is well above the other sectors.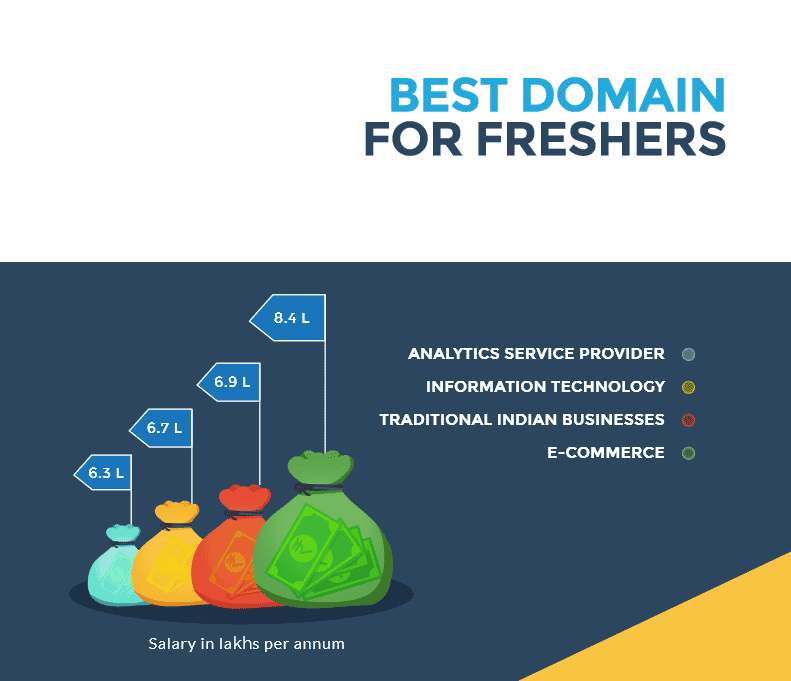 Analytics service providers offer the lowest pay to freshers (at Rs 6.3 LPA), who get slightly better remuneration at IT companies (Rs 6.7 LPA) and traditional Indian businesses (Rs. 6.9 LPA).
Want more amazing insights and trends on salaries and skills in analytics? Download the Analytics Industry Report 2017 and know what the industry has in store for you!
---
Suggested Read
Looking for Big Pay in Analytics? Machine Learning Is the Way to Go!
Getting Laid Off in Your IT Role? Here's How You Can Bounce Back
25 Things You need to Know about Data Science