Yes, Jigsaw Academy turned 4 this month. We asked our co- founders, Gaurav and Sarita to write down their thoughts on the journey so far and here is what they had to say…
Gaurav Vohra
Time flies when you are having fun. Our HR just informed me that this month we celebrate Jigsaw Academy's 4th anniversary. I am surprised. 4 years!! Already??
But then I got thinking of all that has happened in these 4 years and it seems like an awful lot. Now suddenly 4 years seems like such a short time for all that to happen.
There was a time when Jigsaw Academy was just Sarita and I – in a small 300 sq ft office. In 4 years, we have grown from 2 employees to 64 employees. We have changed our office 4 times to accommodate larger and larger teams and now a 5th move/expansion is imminent. By the end of March, the Jigsaw family will be 75 member strong and spread over 9000 square feet of office space across 2 offices in Indiranagar, Bangalore. That's a 30 fold growth in size – in headcount and sq ft of space. To say it's been hectic would be an understatement.
The other area of growth that I am very proud of is our course portfolio. We started 2011 with 1 course – 'Foundation Analytics with SAS' (soon to be re-named 'Data science with SAS'). While I am happy to note that this course continues to be one of our bestsellers, I am also proud to say that we have added 14 other courses in the meantime. In 2012, we started the 'Financial analytics' course which turned out to be a hit. In 2013, we hit pay dirt with the 'Data Science with R' course. And last year's super star is of course, the 'Big Data analytics' course.
We tied up with Great Lakes Management College a couple of years back to launch a 1 year program in business analytics. The program has been a phenomenal successful. We have now launched a separate program with SDA Bocconi, one of Europe's top b-schools. The program is being conducted at the offshore campus of SDA Bocconi in Powai, Mumbai. We have been overwhelmed by the response to these long-term courses. We hope to launch similar programs in the South East Asian market soon.
The thing that I am most kicked about, though, is the impact we have been able to make on the lives of our students. We receive a ton of email from our students and alumni, many of whom now have successful careers in the field of analytics.
Yes, of course, we started Jigsaw as a business venture, but today we feel truly blessed to be in a field where we are able to make a positive impact on people's lives while meeting our business objectives. It is feedback like this from our students that keeps us motivated even after 4 years of success.
We have taken a conscious decision to not scale up at the cost of customer satisfaction. We have stayed away from putting in processes that may be more efficient at handling larger volumes but increase the distance between us and our students.
Because of this, even though we have trained more than 15 times the number of people in 2014 as we did in 2011, we have still managed to stay close to our students. The feedback is still as positive as it was 3 years ago and I think that has been the key to our success.
The future holds a lot of promise for us. We will be creating new courses, going after new markets and coming up with innovative ways to improve the learning experience. We plan to do a lot of new things, a lot of different things. But whatever we do, we will always stay true to our motto of "Customer first".
Sarita Digumarti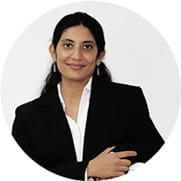 Do something you love – and it won't feel like work! The truth of this statement has been repeatedly been proved since we started Jigsaw Academy. It's been 4 years, and what a fun time it has been! But also, it has been such a fulfilling time. When we started Jigsaw it was with the idea of changing how analytics is taught, to help people appreciate the power of its application, and to get people excited about the potential of analytics across their professional responsibilities and roles. And as we interact with students and listen to their success stories, it is a heady feeling, to recognize that Jigsaw has been able to positively impact the lives of so many people all over India and globally.
We started with a small 2 people office, and as we have grown (rapidly!) in the last 4 years, we have built a great team with people that are equally passionate about education and analytics. We want to continue focusing on providing building world class content and the best quality of training in analytics, Big Data, and data mining. We want out students to have be able to learn at their convenience and at their pace. Our team continuously generates innovations that make for a great student experience
What really keeps us going is the student feedback we get. Not only does it give us confidence that we are on the right track, but it also helps us know you better and in many ways this enables us to give you the learning experience that you deserve.
And as we look at the next couple of years, I am looking forward to the next set of innovations, new courses, new college programmes, and a next gen student experience. And I know I am going to have fun getting there with our team!