The word "Datafication" does not have a definition or rather it is not yet a word that has found a place in a dictionary. And yet it is a word we are hearing a lot these days. What it simply means is this- from our actions to our thoughts, everything is getting transformed into a numerically quantified format or "Data".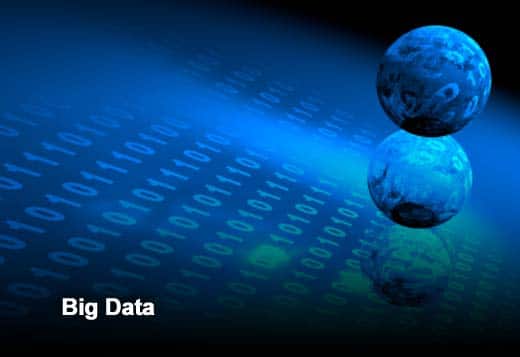 From sports to finance and from entertainment to healthcare everything around us is converting into data. For example, we create data every time we talk on the phone, SMS, tweet, email, use Facebook, watch a video, withdraw money from an ATM, use a credit card, or even walk past a security camera. The notion is different from digitization. In fact datafication is far broader than digitization. This astronomical amount of data has information about our identity and our behaviour.
Datafication is helping us to understand the world in a way which was never done before. New technologies are now available to ingest, store, process and visualise that data. Organizations are using them to get benefits. For example marketers are analysing Facebook and Twitter data to determine and predict sales. Companies spanning from all sectors and sizes have started to realize the big benefits of data and its analytics. They are beginning to improve their capabilities to collect and analyse data. Bernard Marr gives us one example to better understand how businesses use data:
"Wal-Mart is able to take data from your past buying patterns, their internal stock information, your mobile phone location data, social media as well as external weather information and analyse all of this in seconds so it can send you a voucher for a BBQ cleaner to your phone– but only if you own a barbeque, the weather is nice and you currently are within a 3 miles radius of a Wal-Mart store that has the BBQ cleaner in stock."
Simply put Datafication has begun to revolutionize the world in ways we never imagined. Large data sets need storage, database software to store the data, and analytics tools to turn data into meaningful information for businesses. Data storage, data management and data analysis technologies now provides us with the tools to spot the patterns, trends and relationships in political, economic, social and environmental relationships.
With the data readily available, companies need enough levels of skilled professionals who can analyse and manage the data, to ensure it is of the greatest benefit. It will create jobs in the areas of data infrastructure, data management and data analytics. According to information technology research and advisory firm Gartner, Big Data will create more than 4.4 million jobs by 2015, opening up opportunities for analyst and data-savvy job seekers. Organizations need people who understand how to collect, store and analyse the data.
We are truly entering into the era of Bigdata. Datafication and its analytics is going to play an important role for innovation and productivity in the future. Now the big question is- Are you equipping yourself with the skills you need to be a part of the datafication revolution?
If you are thinking of gaining some Big Data skills take a look at the article What You Need to Know Before Your Big Data Training. Here, Jigsaw trainer Kiran P V shares his insights on certain prerequisites that could help you become a successful big data professional and further empower companies with big data advantage.
Interested in a career in Data Science?
To learn more about Jigsaw's Data Science with SAS Course – click here.
To learn more about Jigsaw's Data Science with R Course – click here.
To learn more about Jigsaw's Big Data Course – click here.