Business analyst certifications are still in their initial phases, but numerous companies already give tests to accredit business analytics abilities. Business analysts assist businesses in making the best use of the information they collect by identifying trends, tendencies, and faults that might go undetected. Successful business analysts can deal with information, comprehend the organisation's side, and articulate that knowledge to others outside of IT. This article will assist you to know more about business analyst certification courses for beginners.
Who is a Business Analyst?
In today's data-driven era, firms leverage data to uncover business trends and generate actionable insights. Companies use accessible data to enhance operations and make key choices.
A business analyst facilitates transformation in an organisation by comprehending and evaluating business issues and offering solutions that optimise its value to its stakeholders.
Business analysts use analytics to bridge the gap between IT and business teams by evaluating processes, determining needs, delivering data-driven solutions, and generating reports for executives and stakeholders.
They collaborate closely with the technical team to improve the quality of services provided. They also contribute to the integration and testing of new technologies.
What are Business Analysis Certification courses?
Business analysis has evolved into a vital capability for firms to satisfy their objectives and deliver solutions. While possibilities for business analysts are increasing, becoming certified as a business analysis specialist can help you take your career in a new way.
Is Business Analyst Certification for beginners is worth it?
A business analyst certification for beginners is worth it since it allows you to exhibit your expertise and specific understanding of business analysis. It will also demonstrate your dedication to personal development and direction.
Suppose you are looking for a new workplace. In that case, it will help you gain credibility with hiring managers during your business analyst screening and help you navigate for higher compensation or pay raise.
Why a business analyst certification is important
The following are the main reasons you should pursue a business analyst certification.
Improve BA skill sets – This is one of the main reasons for pursuing business analyst certification. It is beneficial to stay current on industry trends and business analysis methodologies. Industries are continually developing, and you should not stifle your progress.
Job search – The sector has grown quite congested, and there are several specialists accessible in every field. As a result, possessing a relevant certification increases your chances of being considered for new work prospects. It may be tough for a newcomer to break into the business analyst industry, but possessing entry-level certification will help you overcome that obstacle.
Promotion in present work – Some firms have requirements for promoting employees, and these criteria are used to choose the best applicant for a higher-level role. Having a certification allows you to stand out from your peers, increasing your advancement prospects.
More income – Last but not least, it aids in obtaining a higher salary in the market. Certification offers you a competitive advantage and places you at the top. However, your primary focus should be on learning and honing your skill sets, and the rest will fall into place soon.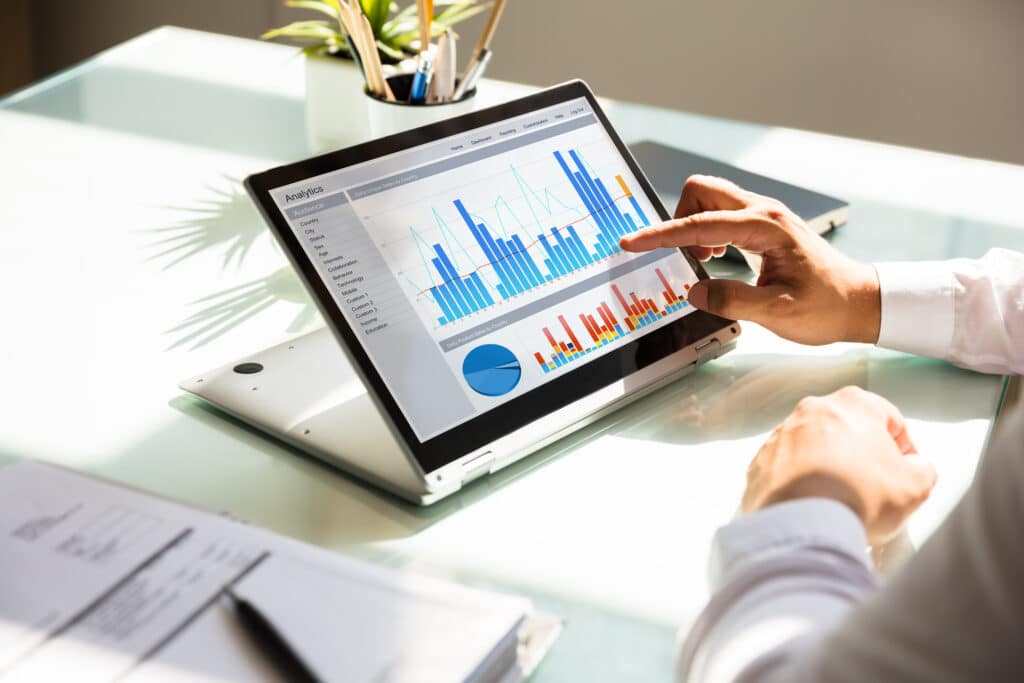 Responsibilities of a Business Analyst
A business analyst's profession entails a variety of duties and obligations. As a result, before looking for a business analyst certification program, you must grasp the obligations of a business analyst. Some of the major tasks of a business analyst are as follows:
A business analyst examines an organisation's business objectives and issues and develops profitable solutions
Clients and stakeholders' business requirements are understood and compiled by them
Business analysts collaborate with the development team to create a solution to a specific challenge
They give proactive comments on the layout of a software product and integrate newly planned features that a business needs
Business analysts assess a company's functional and non-functional requirements
They engage with stakeholders and clients regularly to discuss business concerns and solutions
Business analysts are in charge of assessing the state of a project through user acceptability testing. They guarantee that the company solutions meet the needs of the clients
A business analyst documents and creates data visualisations to communicate the entire project's results
Skills and steps on how to become a Business Analyst
To satisfactorily carry out the responsibilities listed, you must have a comprehensive range of technical and non-technical skills. The top abilities required to become a business analyst are listed below.
Degree and domain expertise
You should have a bachelor's degree in the relevant discipline. It is also advantageous if you have solid topic knowledge and related experience.
Analytical skills
Analytical capabilities, as well as logical and critical thinking, are required of business analysts. This aids in analysing company needs and selecting the best solution to a difficult business challenge.
Negotiation capabilities
A business analyst must be skilled at negotiating. As a business analyst, you must create a lucrative outcome for your organisation while keeping the customer satisfied.
SQL
A business analyst must be familiar with SQL and relational databases, which aids in data access, retrieval, manipulation, and analysis. It is essential to understand Microsoft SQL Server, MySQL, Oracle DB, and SQLite.
Programming experience
Programming Experience with programming languages such as R and Python is required. Programming expertise aids in the solution of complicated issues and the analysis of data more quickly.
Visualisation of data
Business analysts must be able to work with data visualisation technologies. This will aid them in the creation of reports and dashboards, the forecasting of data, and the making of critical business choices.
Communication abilities
A business analyst should have strong presentation and communication skills to communicate with clients and stakeholders. They must also be excellent writers to carry out paperwork.
Conclusion
The certifications might be game-changers in your field. The business analytics certification program you choose should be based on market recognition and acceptability. If you lack the necessary expertise in business analysis, you should proceed to the expert level certification. I hope you found this information useful and it benefited you in deciding on the best business analyst course to increase your skill-sets.