Today is Holi, the big festival of colour that is celebrated widely in India! While many of you may be celebrating this festival, playfully throwing coloured powder on your friends and relatives, we data geeks at Jigsaw have been talking about 'Colour Analytics' and ' The importance of colour in Data Visualization'. And ain't it the perfect day to share some interesting examples and articles we sourced, that have all got to do with colour!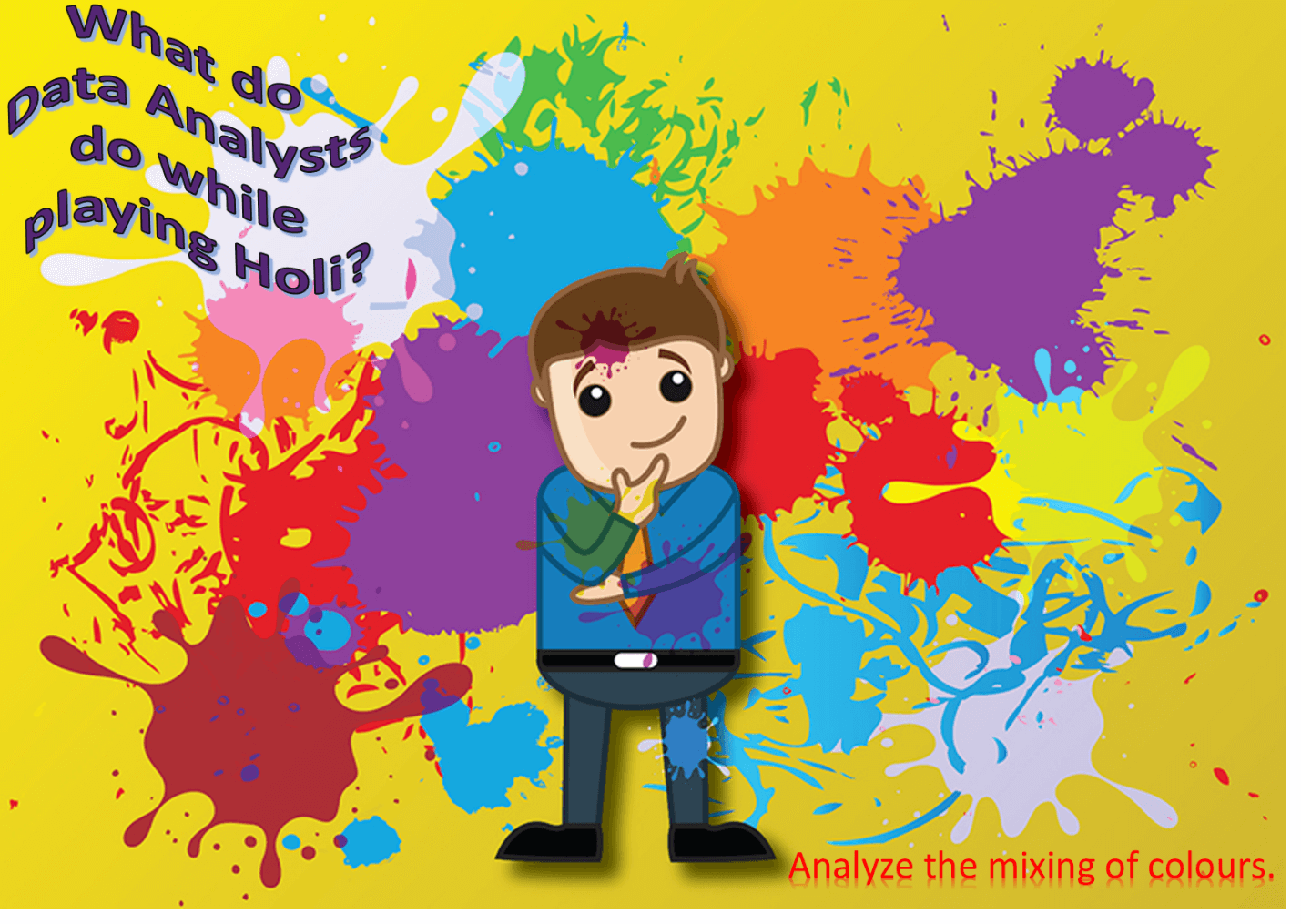 The Influence of Colours on Customer Buying Decisions– This is a great example of colour analytics in retail. In this article Supreeth, a Dataweaver (aka data scientist) at DataWeave Software talks about how they are working with Price Weave to show how colours influence buying patterns in retail.
Data Driven Journalism: Colour Theory and Mapping– This article by Miranda Mulligan, executive director of Northwestern University Knight Lab, and former design director for digital at the Boston Globe explains how journalists working with data, can best represent it, in their articles. Yes it's all about Data visualization and how colour and info layering, is crucial and can help tell the story much more effectively.
Colour Analysis (of water!)– ASA analytics, is a company in the US that analyses the colour of water to check its purity before distribution or discharge. The process know as Transmissive color analysis is characterized by the technique of measuring light that has passed through a partially opaque sample (as opposed to reflective analysis which measures light that is reflected from the surface of a solid sample). So where does data analysis come in? Well, interestingly enough, they use special analysis algorithims that determine dominant wavelength (hue wavelength), percent luminance and percent purity, that helps determine the exact colour of the water and hence it's quality.
What color are you?– Let's end with something fun. There are tons of such quizes that trend on social media. What flower are you? What number are you? etc. etc. etc. As we celebrate colour today, lets take this quiz that tells you which colour your personality can be associated with and what that says about you. "How does it work", you ask? Well it's just the result of a whole lot of data crunching!
Related Articles:
Santa's Secret Recipe!!!
A New Field in Analytics for Those in Love- Intimanalytics
Jigsaw Academy Poll Twitter Analysis Splashed Across the Media
Interested in a career in Data Science?
To learn more about Jigsaw's Data Science with SAS Course – click here.
To learn more about Jigsaw's Data Science with R Course – click here.
To learn more about Jigsaw's Big Data Course – click here.