Good News for MBAs in India- Data Analytics and Big Data Companies are Looking for you
According to an article in BusinessBecause, India is where data recruiters are headed, to hire for Data related jobs. It also talks about a recent study by Nasscom, which predicts Big Data to be worth around $0.5 billion by 2015 in India, growing to $1.3 billion by 2018. Read on and if you are an MBA or thinking of doing an MBA…get started on developing those data skills.
Read the full article here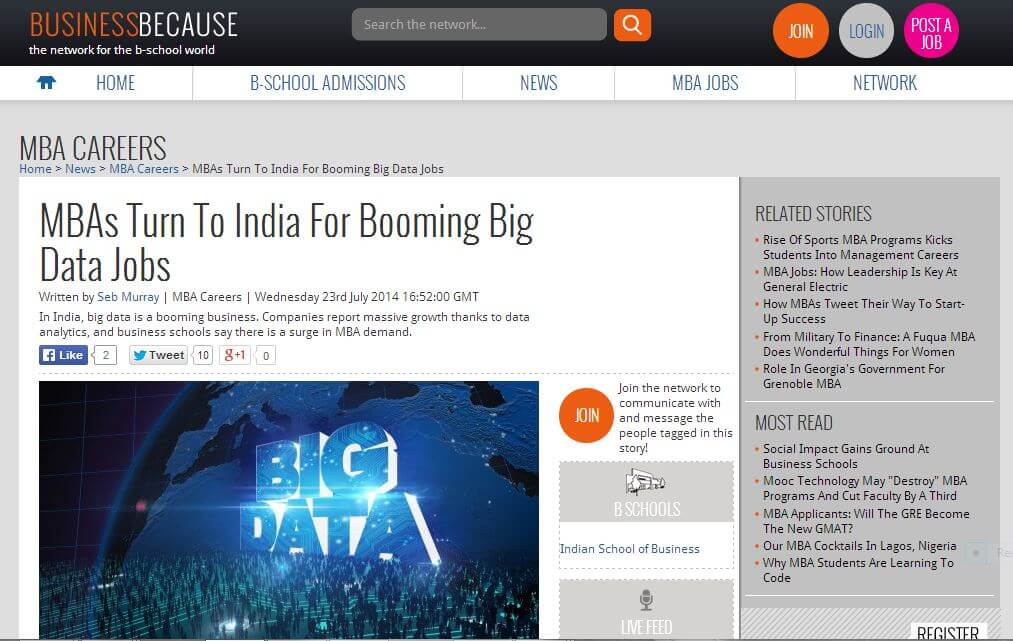 Interested in a career in Big Data? Check out Jigsaw Academy's Big Data courses and see how you can get trained to become a Big Data specialist.
Related Articles:
The Skills Recruiters Look for When Hiring Analytics Talent
IDC's Top 10 Predictions for Big Data Analytics in Asia Pacific for 2014
MBAs Don't Get Complacent- Get Data Analytics Skills Now to Ensure Faster Growth