How Important is The Human Element in Big Data?
5 May 2014
While the industry gets deeper into Big Data, they seem to focus with increasing excitement on the best and most effective and efficient tools to use in their Big Data initiatives. But do they focus as much on the people element? Dan Kusnetzky in his recent article titled The human element is critical in applying big data addresses this very point and tells us just how very important it is to have the right Big Data experts handling your data. Read the full article here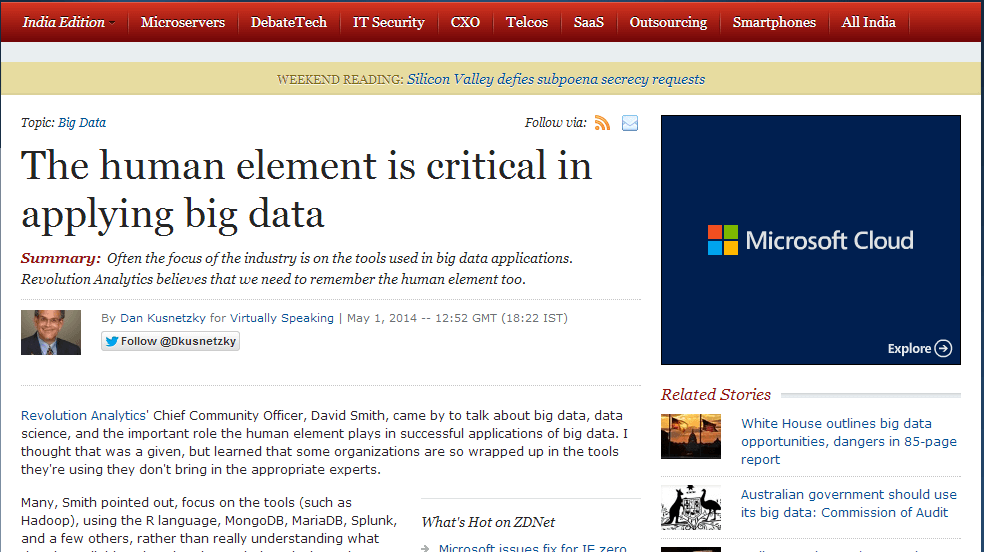 Interested in a career in Big Data or Data Science? Check out Jigsaw Academy's courses and find out how you can get started:
Related Searches:
An interesting infographic on Big Data- The Gainers and the Laggards.
What are the Essential Big Data Skills a Data Scientist Needs?
Have You Always Wanted to Learn How to Use Large Scale Data to Benefit Your Organization's Profitability?