The Convergence of Big Data Analytics and Gamification
8 May 2014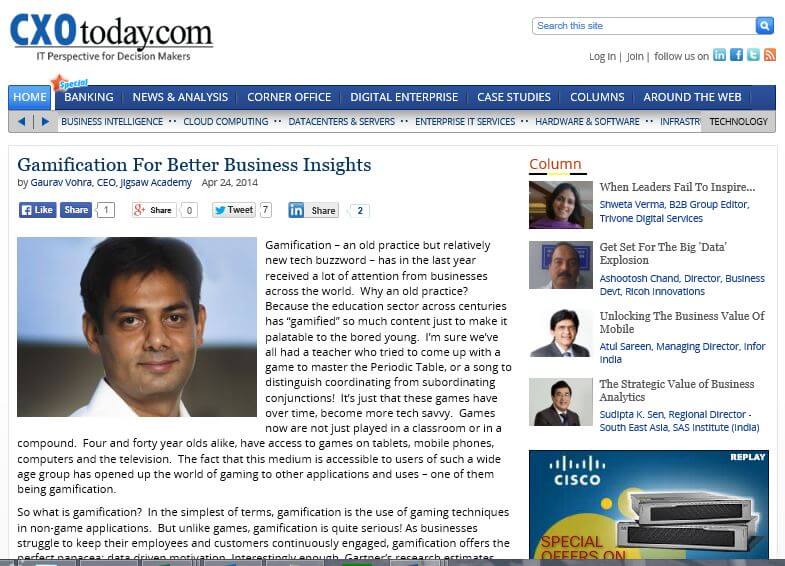 The juxtaposition of analytics and gamification offers great insights into understanding user behavior and can produce better business results by delving deeper into the human psyche. This is what Gaurav Vohra explains in his recent article titled 'Gamification for Better Business Insight' published in CXO Today.com. Read the full article here
Interested in a career in Big Data or Data Science? Check out Jigsaw Academy's courses and find out how you can get started:
Related searches :
The Importance of Big Data Training and the Hottest Sectors Using Big Data
What are the Essential Big Data Skills a Data Scientist Needs?
Have You Always Wanted to Learn How to Use Large Scale Data to Benefit Your Organization's Profitability?