Introduction
Design thinking is a structured methodology applied by creative leaders for developing and delivering unique products, services, and experiences that address the need of the hour. According to an article by IBM, while working on any project, almost one-third of their global workforce puts its users first and applies design thinking methodologies on a daily basis. This approach of problem-solving has become quite popular across all business areas in the recent past. A design thinking workshop is a great initiative for any team and it tends to spark innovation, fosters user-centric strategic idealization, and gets cross-functional teams working together towards achieving a common goal.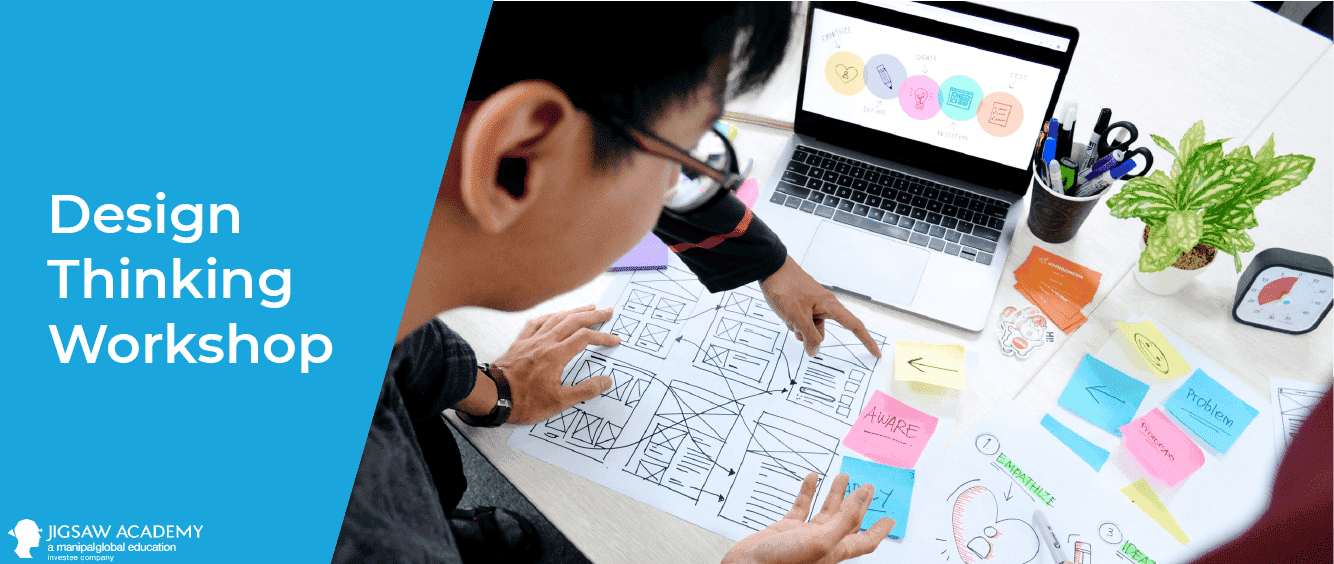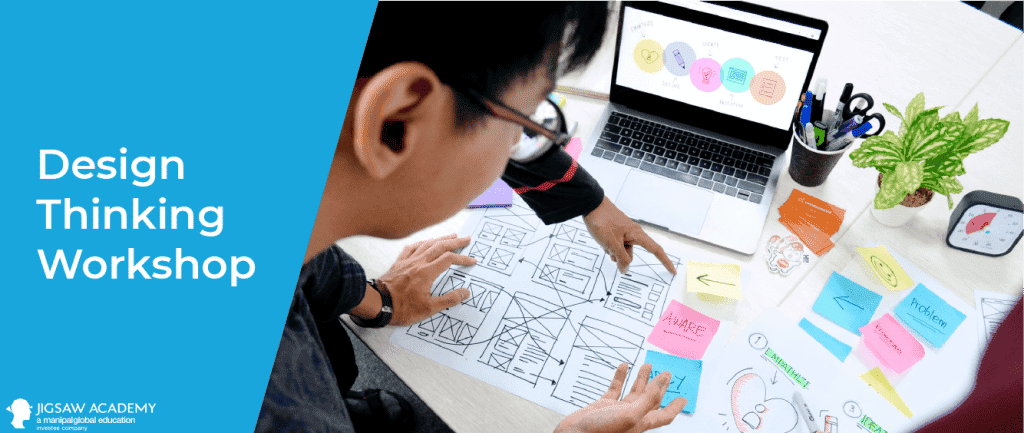 Facilitating a design thinking workshop is a must-have skill for any creative leader. In this article, we will explore how to successfully facilitate a design workshop. If you are conducting a design thinking workshop as a leader for the first time, there are a few things you need to keep in mind before proceeding any further and they are:
By the end of this article, you'll also learn how to conduct a design thinking workshop using these 8 steps:
1. What is a Design Thinking workshop?
It is an activity-based, hands-on session, built around the design thinking process. A design workshop can be conducted in-person and remotely, as well. Depending upon the context and goals, a design thinking workshop could last from two hours, two days, or even a full week.
A design workshop focuses on the five phases of Design Thinking, viz Empathise, Define (the problem), Ideate, Prototype, and Test.
Empathy: Getting insights on targeted users' problems and building empathy for your customers.
Define & Ideation: Defining the exact business problem and generating ideas using insights.
Prototype and Test: Building prototypes of the ideas generated and getting them ready for testing on targeted users.
2. Why run a Design Thinking workshop?
Design thinking workshops are all about solving a problem through the collaboration of the team members. You can conduct a design workshop with your team to solve a tough product challenge you've been facing. By incorporating design thinking into your work processes, you can quickly come up with viable, user-centric solutions, giving a long time for marketing, therefore, improved customer retention, significant cost savings, and a great Return on Interest (ROI).
In today's world, a design thinking workshop is not limited to the designers; it is being increasingly used for training other professionals and aspiring creative leaders to equip them to and help them innovate and solve problems. Design Thinking can be applied to all areas of a business, from marketing, product development, and sales. Thus, a design thinking workshop could be useful for everyone.
Here are a few key benefits of how to run a design workshop:
A) Enhancing problem-solving skills
In today's corporate landscape, problem-solving is a must-have skill set for a creative leader, regardless of the domain they are working in. A design thinking workshop trains in problem-solving, giving the participants a hands-on approach – which they can apply to almost any business challenge they might face.
B) Foster innovation and teamwork
Teamwork and thinking out of the box are the core principles of any design workshop. While these are the inherent nature of some creative leaders, for others, it comes to them with training and experience. A design thinking workshop breaks down the framework and trains the participants on how to challenge their preconceived notions and assumptions, and come up with innovative ideas and strategies.
C) Secure a competitive edge
A design workshop may result in the ideation of groundbreaking solutions that can give your business an edge in the competitive world. A design thinking workshop also improves the ability of creative thinking, which is considered to give the participant an upper hand while developing strategies. Apart from these benefits, a design thinking workshop is an exciting mode of employee engagement. It unites a diverse array of professionals, from various divisions, and gives an unparalleled chance to get hands-on involvement in problem-solving.
Let's find out how you can set up and facilitate a design workshop.
3. How to run a Design Thinking workshop?
We'll explore the necessary steps for running a design thinking workshop into two phases. First, we'll see how to plan and prepare for a design workshop, followed by how to conduct the workshop.
Phase 1: Planning and Preparation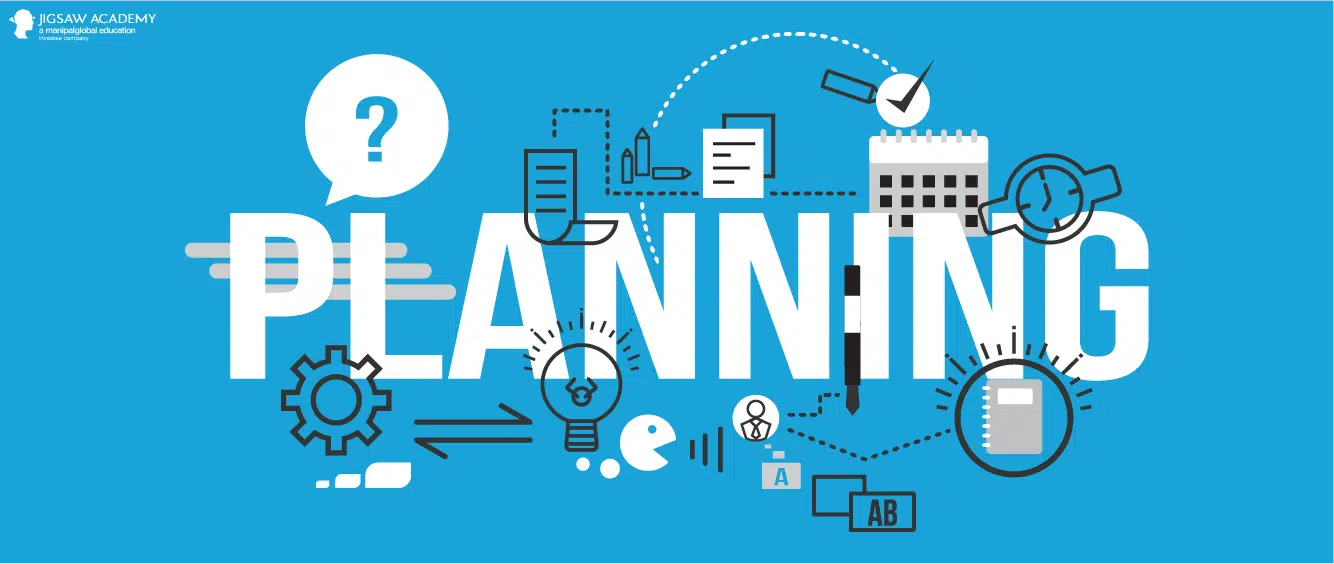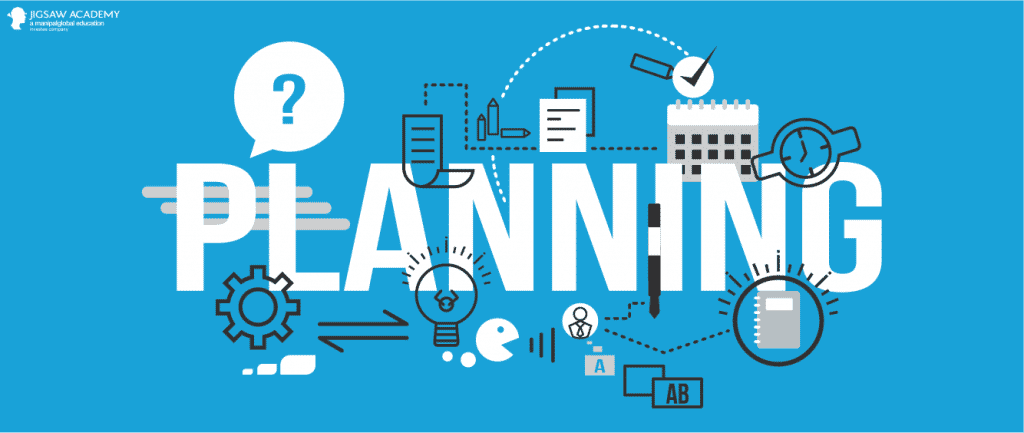 Pre-workshop planning and preparation are important for conducting any design workshop. Here's a list of important prerequisites that will help you in planning the workshop.
Scope out the challenge and set workshop objective(s)
There are numerous reasons why you may conduct a design thinking workshop; maybe you need thoughts for another product, or possibly you're searching for ways to improve a current product or service. In any of the cases, you would be solving a real-life problem. For this, you have to be clear about what the workshop design should achieve.
Find a suitable location
A design thinking workshop is meant to be dynamic and interactive. So, significantly, members are required to have a lot of room, particularly with regards to the prototyping stage. You should have a separate table for all the materials and equipment. Besides comfortable seating and great lighting, you will also have to ensure a relaxed environment altogether.
Plan the agenda
While planning the design workshop agenda, keep in mind not to overfill your agenda and keep it activity-based. Divide the available time equally, including the time for discussion and reflection at the end. A design thinking workshop ought to be activity-based. You need to let the participants get involved in activities and be engaged throughout the session. Do not focus too heavily on the design thinking workshop PPT.
Gather all necessary materials
With your plan set up, you should now have an overall idea of what you'll require for the workshop. Some portion of the workshop will be devoted to building models, for which you'll require a decent choice of materials. Pick basic, ordinary materials that everybody knows about, for example, white craft paper, colored paper, marker pens, post-it notes, adhesive, and so on.
Phase 2: Conducting the design thinking workshop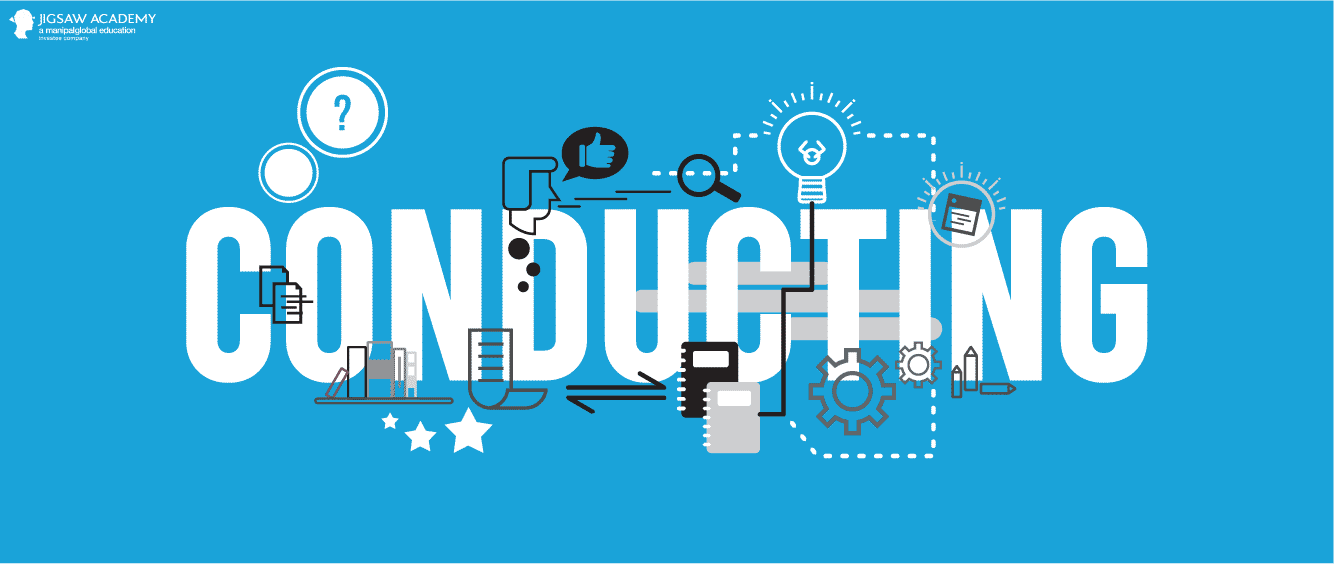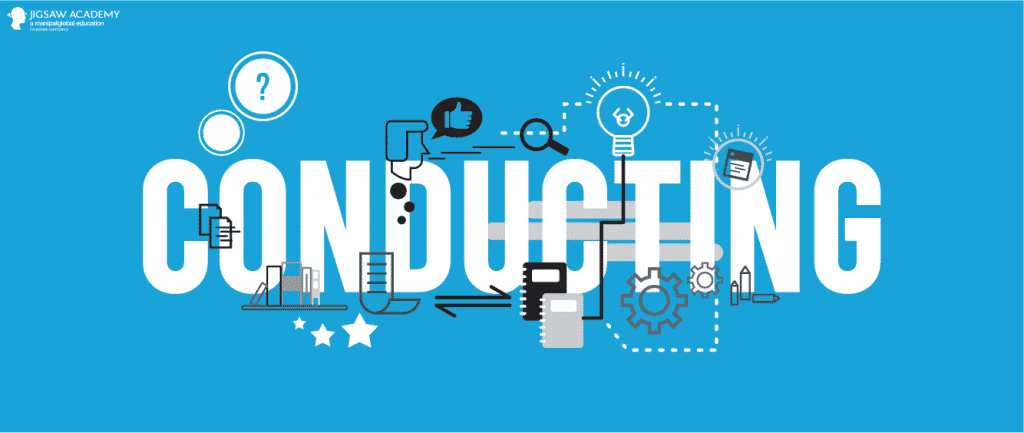 In phase one, we have seen some broad pointers to consider when planning the design workshop. Now, we'll take a little detailed look at them.
1. Introduction and briefing
Start by welcoming everyone to the workshop and setting goals. Some key focuses to include for your presentation are:
– Brief self-introduction
– The workshop objectives and the design challenge
– The workshop plan and schedule
2. Team-building activity
It's always a good idea to start the design thinking workshop with a team-building activity. This will make everybody comfortable before the real work begins.
3. Introduction to Design Thinking
This can be a short introductory presentation covering the following points:
– Definition of Design Thinking
– Five phases of Design Thinking
– Benefits of Design Thinking
– A real-world Design Thinking case study
4. Building empathy for the user
Understanding the end user's needs is the first step towards innovation, and that's the first message you'll deliver in the design thinking workshop. For this phase of the design workshop, you'll encourage participants to step into the user's shoes and think about what they need from the product. You may plan this phase with the help of a design thinking workshop PPT and share real-life examples of empathy and its importance in the design and problem-solving, along with other activities.
5. Defining a problem statement
Next, you'll move onto the 'Define' phase, allowing the participants to narrow down the broader design challenge to something more specific.
6. Generating ideas and potential solutions
In the third segment of the design thinking workshop, you will encourage the participants to come up with ideas and potential solutions to solve a user-centric problem, followed by the user journey mapping.
7. Prototype and testing
The exciting part of the design workshop is building prototypes and testing the ideas phase. In this part of the workshop design, participants will turn the steps taken from their user journey maps into digital screens in the form of an application. Towards the end, they will collect feedback from the rest of the group.
8. Debrief and wrap up
Close the design thinking workshop with a quick debrief. Make the participants understand how Design Thinking can be used in the real world.
Conclusion
For conducting an engaging, informative, and exciting design thinking workshop, always follow the two-phase planning. If you want to enhance creative leadership skills, to move ahead in your career, browse through our PG Certificate Program in Design Innovation & Strategy that will help you achieve these skills and more.