Research claims that it took the Internet 15 to 20 years to permeate the banking industry. Further, it took five to six years for Mobile Banking. As the world gets ready for Web 3.0, 47% of bankers predict that by 2030, clients will use augmented reality or virtual reality as a substitute channel for transactions.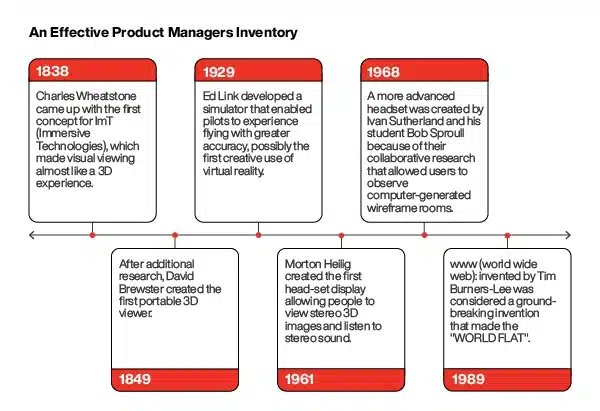 www's revolutionary invention that cut across geographic borders and aided ICT (Information and Communication Technology) scientists in developing and delivering a wide range of apps and solutions over cyberspace. Links, video conferencing, eCommerce platforms, video games, voluminous document delivery, and multi-dimensional views of physical objects are a few examples.
This journey to develop innovative solutions riding on www is still going strong even in the present Industry 4.0 era
Scientists have developed virtual environments to gloss reality using digital technology applications which include virtual reality (VR), augmented reality (AR), and together known as mixed reality (MR). Commonly also referred to as ImTs. While not being able to be touched, felt, or smelt, the construction of a virtual version has streamlined the processes and allowed synchronous representations to the end users/ customers
Virtual Reality (VR)
VR an Interactive technology allow a computing device to create a setting that the user may interact with in a way that stimulates their virtual presence and gives them a sense of reality even though they are not physically present. VR enables to manipulate and feel an environment envisioned and created in such a way that it seems like the real world. For example, the person can imagine themselves wandering through a habitat of polar bears or penguins, making snowmen on a snow hilltop, or even riding a horse or a dragon through a dense forest.
Augmented Reality (AR)
Oxford Dictionary has defined AR as "A technology that superimposes a computer-generated image on a user's view of the real world, thus providing a composite view."
AR is a blend of the physical and digital worlds created by a computing device. One of the best examples could be fire safety engineers' AR applications. To prevent the loss of property and human life, AR gives them the chance to demonstrate their fire safety SOPs, tactics, and equipment utilization. Additionally, AR can aid in planning preventative measures, entering a burning area, and creating firefighting apparatus. Cinematographers frequently employ AR to create augmented environments with fire, flood, flying objects, etc. The tourism, leisure, and event management sectors use augmented reality and virtual reality as a component of marketing initiatives.
Mixed Reality (MR)
MR combines elements of both AR and VR. All the immersive elements of both AR and VR are combined with the aid of computers and headsets. The real-world things and the digitally produced objects interact in this digital environment. MR applications like Microsoft's HoloLens are recently hitting the consumer market
METAVERSE
The common man got acquainted with the phrase "METAVERSE" in late 2021 when Mark Zuckerberg changed the name of "Facebook" to "Meta"
The metaverse is a 3D virtual universe that, at its most basic level, integrates networking through social media with augmented and virtual reality to create a digitally simulated environment. Where users experience a higher sense of engagement, independence, and boundlessness.
The metaverse is anticipated to be a major digital platform for financial transactions with the acceleration of digital-based economies. As a result, major financial institutions around the world are investigating the platform in various ways. Although the technology is still being developed, it unquestionably can change the future of the industry to improvise connectivity, insight-led and purpose-driven.
One of the biggest financial institutions in South Korea, KB Kookmin Bank, said that it had created the metaverse VR Branch Testbed last year (2021). The project was described by the company as an experiment that would let users access its services in the metaverse.
Similarly, JPMorgan, the biggest bank in the US, unveiled its suite of Ethereum-based services early this year (2022) and published a paper on how companies might find opportunities in the metaverse.
Metaverse promises a completely new reality as it would make financial transactions more smooth, more accessible, and safe than ever before. According to a survey conducted in 2022, 67% of global banking executives believed that the metaverse will have a favorable impact on their firms, while 38% claimed that it will be a breakthrough or transformative event. Nearly 92% of respondents agreed that future digital platforms must provide unified experiences to allow customer data to be shared around various platforms and venues.
Metaverse and the stakeholder experience in the financial services sector:
1. Financial services
:
Traditional financial services will be reinvented because of cryptocurrencies and decentralized finance. Banks would be able to locate potential clients, onboard them using cryptocurrency wallets, and offer payments, lending, and custody services. Real-time data collection and claims automation will undergo change due to cryptocurrency and DeFi-enabled insurance. Financial institutions should strategize on creating their own exclusive metaverse, permitting custom goods, and even creating marketplaces. In both the actual world and the virtual world, success will largely depend on how well they understand their client's needs and respond to them in a variety of ways.
2. Currency (NFTs and cryptocurrencies):
A cryptocurrency is a form of digital or virtual money that is encrypted. NFTs are a unique class of digital files in for a single unit of value. They are individualized digital commodities that can only be used for themselves. NFTs are among the most promising payment methods for the metaverse due to their immutability Future developments in the market for physical properties are likely to be significantly impacted by virtual real estate.
3. Blockchain technology:
Blockchain technology is crucial for the efficient delivery and operation of financial services in the metaverse. It is challenging to alter, hack, or cheat the system because of the technological replication and distribution of transactions over the whole network of computer systems. The following are some features of the technology that greatly enhance the metaverse:
Security: Decentralized storage and data processing nodes.

Accessibility: Synchronization of data in the blockchain ecosystem.

Tokens: Secure storage devices for virtual transmission

Governance: Ideally blockchain is governed by the peers in the networks, but bringing in more regulations will make it more acceptable in a government setting

Interoperability: seamless functioning across different systems and interfaces
4. Nurturing the next wave of innovation:
Financial institutions will be able to connect with a new generation of clients, partner with modern service providers, and access hitherto untapped talent pools, according to the World Bank's chief digital officer, Jeff Jenson. The metaverse is the creation of virtual points of presence (VRP) for financial institutions that enable them to interact with their customers in an entirely new way.
People are being drawn into the meta-economy by supply and demand dynamics. The virtual real estate market may eventually begin to offer services like credit, mortgages, and rental agreements. Progressive businesses that keep up with technological advancements will be at the forefront of the financial services industry's new digital reality. If used wisely, the technology might revolutionize the financial services industry in the same way that smartphones and other touchscreen devices did ten years ago.
Is the financial industry ready to embrace the metaverse?