Join me in welcoming guest blogger Anshuman Kukreti, a professional writer and a keen follower of the global job market. An engineer by qualification and an artist at heart, he writes on various topics related to employment across the globe.
Image Courtesy: freedigitalphotos.net
Piling oodles of funds, investors all around the globe have gone berserk finding immense potential in the field of Big Data. Going through the number of startups that have been making a quick business through enormous structured and unstructured data collection, the field of Big Data and Analytics is beaming with a high cut-throat competition.
To score the Big Data jobs, it's quite imperative for a candidate to be well-acquainted with the players he has to hunt for. Hence, mentioned below are a few of the big names in the field that would be in the wish list of any analytics professional.
Trifacta, San Francisco

Dealing with the shortage of Big Data managers and scientists primarily, Trifacta is one of the few Big Data companies on the globe that work by developing information systems to ease the manipulation and rearrangement of Big Data. This big shot has been simplifying the work required to prepare data analysis, hence improving efficiency in business analytics as well.
Working with a mission to create radical productivity for people associated with data analytics, it has been working with a Predictive Interaction technology that makes data manipulation a visual experience and helps the users to identify the features of interest.
Hortonworks, Santa Clara

Just over 4 years into the business and a part of the Hadoop team, Hortonworks vouches to amass more Hadoop experience under one roof than any other corporations on the globe. Being one of the leading Hadoop providers in the world, it is the only company to work within the Apache Software Foundation process in every way.
The company is responsible for the core Hadoop code base and also manages the Hortonworks Data Platform, which has been quite efficient at combining the innovation of open source with enterprise software rigor.
Opening its gates for all open sources developers and coders, the company has been the dream corporation for a number of employees who desire to find a top-notch Big Data job.
Mu Sigma, Chicago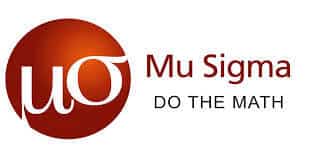 A global giant in the field of decision sciences and analytics, Mu Sigma harnesses Big Data to help all other companies reach their data driven decisions in the most efficient manner. Having its headquarters in Chicago and main delivery center in Bangalore (India), the organization is known to work with multiple big shots from different industry verticals. The company also has a prowess in fields like CPG and Retail, Healthcare, Media, Technology and Telecom, applying data sciences and engineering to help their clients reach the right decision in each of these. Recruiting 'decision science soldiers' and 'decision sciences captains', data analysts from around the world seek a position to work in a growing environment as enriched as Mu Sigma's.
Insight Squared, Cambridge
An article on Forbes clearly validates InsightSquared as one of the top Big Data companies in the world, the one which is recommended by 100% of its employees to other people for career growth in Big Data.
A company experiencing triple digit annual growth in terms of revenue, clients and workers, the SAAS application launched by InsightSquared has made Big Data analytics accessible to a plethora of businesses for finance, targeted marketing, staffing, sales and support teams. Having a team of over 125 professionals, it is known for the over $50 million annual revenue it makes, maintaining credibility with all clients and Bacon and Pancakes baked by the founders on the first Friday of every month. Workers here don't only enjoy their tenure but seem to blossom having great growth prospects as well.
Cloudera, New York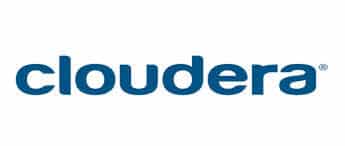 Known for being one of the most renowned companies that enables all customers to work through leveraging analytics by providing Hadoop based Big Data platforms, Cloudera is a company that is changing the economics of Big Data analysis, warehousing and data processing at a global level.
Counted among the top Hadoop vendors on the globe, the New York based company is playing a key role in the growth of Big Data market in various countries in the world.
To state the truth, there are numerous Big Data companies to aim for. It's up to you to do some research and pick and apply to those that seem to fir you best. However remember that all that's required really to move ahead is to keep learning and enter the industry with confidence and a hard-headed approach.
If you are interest in picking up some Big Data skills take a look at Jigsaw Academy's new course Big Data for Beginners
Related Reads:
Avinash Raja Gopal:Once a Unix Administrator…Now a Big Data Unicorn
CIO Review Lists Jigsaw Academy Among Top 5 Big Data Training Institutes in India