Jigsaw Academy student Nitesh Ranjan tells us why he chose to transition from Software Testing to Data Analytics.
Jigsaw is proud to feature another of its students who has successfully shifted careers! There are always nagging worries when you're making a career shift. Is this the right field for you? Will you know enough of the basics to fit into the new company? But most importantly – will you find a job? Nitesh Ranjan believes that you can find the answers to all these questions if you have the right attitude and guidance. Read on to know more about Nitesh's journey, and what he has to say to those aspiring to make a jump into the world of analytics.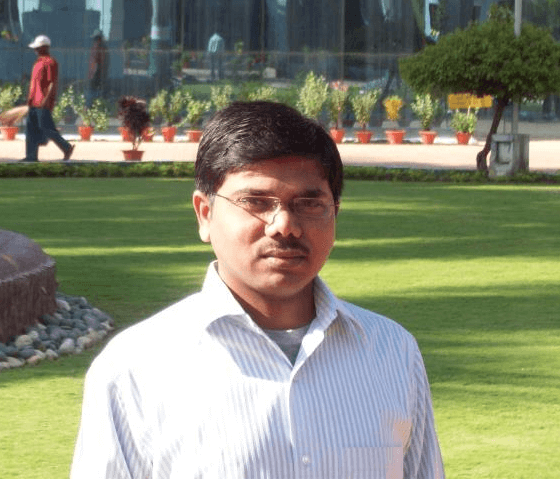 What prompted you to change careers? Why Analytics?
I was working at a leading IT firm and my job involved Testing and Quality Assurance. I didn't think there was much growth in that area, and I didn't feel like I was a part of the big picture. I then chose to do an MBA in IIT Madras primarily to enhance my career prospects. What triggered my interest in analytics was a course that was part of the syllabus, titled 'Data Analytics for Managers'. I also noted that almost 7 companies that came for campus recruitments were recruiting for their Analytics Wing. I read many write-ups on various magazines, surfed the internet extensively, and spoke with many seniors before narrowing my focus down to analytics. I was convinced that this field would help me make a visible and substantial impact in a company. I was advised by my seniors that there were institutes that offered training in analytics, and eventually I found Jigsaw.
"The Jigsaw experience"
Jigsaw was the perfect training institution for me. I found the introductory videos and the intensive training content very practical and helpful. Jigsaw's greatest advantage is its unbeatably large real-world database. The largest databases in Jigsaw are of course, Gaurav and Sarita themselves. They come with a wealth of experience in analytics, which is almost irreplaceable. I came with practical work experience in a big company like TCS. But I didn't have exposure to working on big marketing or financial analytics-based projects. My conversations with Gaurav were inspiring. He convinced me that analytics wasn't as much about tools and graphs, as it was about making business sense out of data. Jigsaw's foundation course boosted my confidence, and made me feel like I had exposure to working on real-time analytics projects.
How was it looking for a job after finishing the Jigsaw course?
The Jigsaw experience did not end with the course – they continued to guide me when I started looking for a job. They were more than willing to help with refining the presentation and content on my resume. I had a lot of information, but I wasn't sure what needed to go on the resume. Sarita gave me an honest perspective of what recruiters were looking for. I understood that eagerness to explore and ability to work with change, and understanding of analytics in its true essence, not just in terms of tools and technology, were key characteristics for a suitable candidate. When Analytics companies came for placements, I was able to go for interviews confidently, and it wasn't long before I actually found myself with a job offer.
What are your expectations of your new job?
I am going to be in the Business Research team of the company's Analytics wing. I will be expected to gauge market response and track the success of new products launches. I will have access to data from various sources that will help me on the job – both structured and unstructured. Right from the number of clicks on the company website, to responses on various forums and social networking sites, all the data I work with will contribute to optimization of the company's strategy on their future products. The company offers great exposure to marketing, financial and supply chain analytics. I am looking forward to working in this creative environment, which has a great balance of sophisticated tools and innovation.
Advise for anyone who wants to make a transition.
Business analytics is already a buzzword, and it is definitely a hot career option. The best part about analytics is that it finds relevance is almost every field – be it marketing, finance, operations or HR. As a manager, you need to be comfortable with the data deluge. Those who aspire to make a career for themselves in analytics should first gather information to determine whether analytics is truly their area of interest. Then, they should look at more focused training options like Jigsaw to better align themselves to the analytics job market. Surveys done by leading magazines and journals predict a shortage of qualified data analysts and personnel in the next decade. Correspondingly, almost every big IT company in India such as Infosys, TCS and CTS, are building their own Analytics wings. This is the time to cash in on the opportunity, and enroll in a course that will give you a solid real-world foundation in analytics.
Words of wisdom
Be open to learning new things. If you want to be integral to the growth of a company, then it is crucial that you are open to change. Don't worry about whether you're a whiz in Mathematics or Statistics. What matters more than your educational background is the ability to combine your domain knowledge with a will to excel.
Interested in a career in Data Science?
To learn more about Jigsaw's Data Science with SAS course – click here.
To learn more about Jigsaw's Data Science with R course – click here.
To Learn more about Jigsaw's Big Data Course – Click here