This article was originally posted in Silicon India.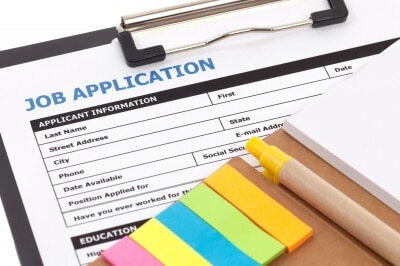 A lot of working women take a 1 to 5 year mid-career break in order to look after their children when they are very young. Once the kids grow up, many women want to resume their careers, but very often hit a wall – their skills (especially if in the technical field) are considered obsolete, or they may not have experience with the latest tools or practices prevalent in their industries.
There are of course multiple things that women can do in order to prepare themselves for the transition back into the workforce. These include upskilling themselves via short term or longer term courses in their chosen field, networking with ex-colleagues to identify opportunities in their industry, and perhaps starting out with internships or unpaid voluntary roles to get a foot in the door.
A good option when looking at upskilling would be to enrol in some courses related to analytics and data mining. There are some very compelling reasons to investing time in learning about data mining and analytics. These include:
In demand skills: The data mining and analytics field is growing at a rapid pace, and there is a substantial supply gap of talent, globally. Businesses are increasingly relying on data crunching and real time analytics to drive strategic business decisions, and are looking for people that can work with data to help with business decision making.
Multi-industry opportunity: Data driven decision making is applied in every industry, established, or growing. Analytics is used in fields as diverse as telecom, health care, ecommerce, sports, government, and financial services, and across all functions including operations, management, HR, sales, and marketing. Whatever a person's past industry or functional experience, one can add data mining and analytics skills to supplement existing skills. For example, someone that has worked in the banking industry can learn about financial analytics, whereas someone with say retail experience can learn how analytics is applied to marketing and retail, including online retail. IT professionals can learn about Big Data Processing and analytics, where the requirements include strong programming and IT skills in addition to data mining knowledge
Management life-skill: At the time of taking a break, many women are in entry level – mid management level leadership roles, and would prefer to resume their careers at a similar level. The ability to make better and more informed decisions on the basis of data is increasingly becoming an important part of any management role, irrespective of function. Therefore adding data analysis and analytics skills will supplement their past experience and make a candidate's resume more attractive to potential employers
There are some real barriers to entry for women looking to re-enter the workforce after a long break. Even with extensive prior experience, women do find it difficult to land jobs if they go back into the job market with no recent experience. In order to sharpen their chances of being shortlisted for roles relevant to their experience and skills, they should invest in updating their skill set, especially with in demand technologies that can add real value to their overall resume.
Interested in a career in Data Science?
To learn more about Jigsaw's Data Science with SAS course – click here.To learn more about Jigsaw's Data Science with R course – click here.
To Learn more about Jigsaw's Big Data Course – Click here
Suggested Read:
Tips to Crack That Data Analytics Job Interview and Start Earning Big Bucks
Got an Interview Call for an Analytics Position? Go Prepared