Social media analytics refers to the analysis of data collected from various social websites, blogs and other online sources. It is more than analysing "tweets" or "likes". It is an in depth analysis of customer sentiments.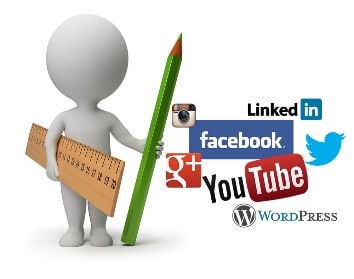 Now a days more customers are using online sources like social websites, forums, blogs etc. to share their experience, views, and expectations about products and services. Also more consumers are turning to social media for help while making purchasing decisions. Social media analytics is helping organizations understand how a product or campaign affects the social conversations and how those conversations can be translated into business value. It allows them to understand customer choices and intentions and analyses where an organization can best spend it's time and resources. It helps organizations make fact-based decisions on how to increase marketing return on investments.
Organizations use social media tools to analyse opinions and trends and manage their online reputation. This is usually done by analysing customer views about a product and the issues faced while using the service or product. It also helps in improving customer satisfaction by anticipating their needs. It is a powerful tool for micro segmenting customers and creating customized campaigns.
In recent years many companies including Google have created software and algorithms for social media analytics. Google analytics can determine the conversion value of visitors from social sites as well as see how visitors from different social sites behave on a particular site. It also shows in real time how people are talking about the site on social networks.
Today there are many social media tools available to help one understand patterns and get insights from various social platforms. The tools are available in many international languages and can filter conversations and posts to help companies better target their marketing.
Nowadays technologies are also available that allow you to effectively visualize the data collected. They offer insights and give recommendations to improve the bottom line. Data collected from page views, visits, conversions, etc. when analysed and interpreted correctly can provide insights which are actionable and can be used to enhance marketing efforts. It also identifies the influencers within specific social networks so you can target them with unique offers.
Social media analytics is a powerful tool for understanding customer sentiments dispersed across countless online sources. With more and more people using social websites like face book, twitter, and other social platforms, the opportunities in social media analytics are limitless. A career in social media analytics is not only challenging and exciting, but it also opens up a career path that promises rich growth and rewarding remunerations. According to a recent article in the Times of India that talks about how India Inc is expected to hike average pay of employees across sectors by about 10-15%, it also states that growing fields like social media analytics, social media marketing, mobile app development, and data mining are expected to get a much higher package. This sure is good news for all analytics enthusiasts!
Related Articles:
Making Business Sense Out of Data
The Advertising Industry Joins the Data Revolution